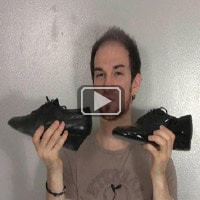 Buying new dance shoes?
Believe it or not, there is a lot to think about when buying new dance shoes. It is important to take the time to pick the right shoe as it is an investment after all.
In this video podcast I talk about choosing a shoe for the dance style that you are doing, how to pick the right size and mention a few brand names.