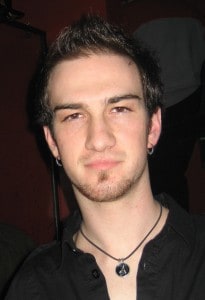 www.Passion4Dancing.com was founded by Leon Turetsky, a professional dance instructor in the Boston Area. Read more about him here.
Leon wanted to create an online resource full of Latin, Salsa and Ballroom dancing lessons to help those seeking extra instruction/guidance outside their regular dance lessons.
On Passion4Dancing.com website Leon uploads online dance lessons, social and competitive dance videos & shows, news, dance articles & tips, dancing DVD reviews and discussions all about dancing! He hopes to inspire, educate and provide you with a wealth of information about dancing.
Please feel free to post your comments and feedback. Remember to bookmark your favorite posts and share them with your friends.
Why learn dancing online?
1. New to dancing? Learn new dance steps from the very beginning. Each video breaks down man's and lady's steps, explains the lead and provides extra tips (technique)!
2. Already taking classes? Watch and review dance steps you had already learned. Maybe it's been 2 weeks since you last attended your dancing class and you just want to brush up on what you had missed...
3. Online videos make it easy! Fast forward, pause, rewind and replay the videos at your own pace and in your own privacy.
4. Take your dancing to the next level! Our instructional videos feature extra tips to help you improve your technique and styling.
5. Simply because physical dance classes are just not enough!
Free Content
Open to all visitors