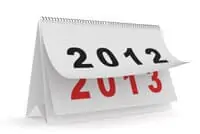 Firstly, we would like to wish all our members and readers a happy new year! I hope the year 2012 was filled with lots of love, happiness and dancing for you.
We are very glad to know so many awesome people around the world who share our passion for dancing. Passion4dancing.com started just over 3 years ago and we have already grown to more than 1000 members since then. Like I said before the best thing about running this website is the emails that I get on a daily basis.
Messages like this one from Dhruv Garg:
——————————————————————————————————————–
"Hi Leon!
I signed up for an online membership in your website last night and looked at quite a few videos on building technique. I have seen a lot of instructional videos , and i have to say that you have simply the most outstanding content for people dancing at any level.
I'm currently taking private lessons and i think your videos have really helped me a big deal in speeding up my learning. Kudos to your great work!"
——————————————————————————————————————–
These kinds of comments are what motivates us to continue creating what we hope to be the best instructional dance videos on the web. We want to make timeless content that will remain relevant for years and years to come…We plan each and single video in advance and try to teach unique tips that inspires our members.
Besides the teaching part, we are still learning how to improve the user experience with our website and we are constantly trying to keep up with technological advancements and upgrades (the web has a lot of those…). For example, lots of operating systems no longer support flash video players and so we are checking and optimizing now to make sure our videos continue to play on all computers, phones and other devices.
Despite any challenges we encountered last year, we still managed to produce 2 new video lessons every month and our total available dance lesson count is up to 64 total videos right now. We will continue publishing 2 new lessons every month and hopefully even ramp it up to 3 or 4 lessons on some random months. Currently we have lessons for 5 dances: Cha Cha, Rumba, Salsa, Swing and Merengue. We also have lots of dance technique videos that are very popular with our members. We would like to continue adding to the existing lessons as well as add brand new dances. We will most likely start Tango lessons in January. We would love to get your feedback as to what other dances you want us to cover in the future. Please leave your suggestions in the comments below.
Another area we'd love to develop in is providing expert interview with dance professionals. Since Neither Kim nor I are "famous" we will need to learn about how to find worthy interviewees (if that's a word) to interview and then experiment with what topics to cover that will be of use to our members. What are you interested to know more about? Leave a comment please.
In more recent news, we have just introduced a new monthly plan which allows you to stream and download all our dance lessons to your computer. This is great for people whose internet isn't as fast and/or want to be able to watch our videos offline.
Lastly, I'd like to thank Kim and my family for being so supportive and believing in my vision in creating a membership website that would help people all around the world become better dancers. Kim has been terrific with injecting me with positive energy and our videos would not be half as good as they have been without her.
Happy new year!
Leave a comment I'd love to hear from you.