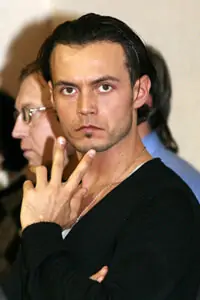 Buy Ballroom Dancer on itunes now
I have just discovered that there is a movie coming out with Slavik Kryklyvyy and Anna Melnikova. "Ballroom Dancer" is about Slavik's return to the competitive dance world with his new partner and girlfriend (Anna Melnikova).
This movie depicts the hardships that dancers go through trying to make it to the very top. Slavik is one of the best dancers of our generation (a former world champion) but he cannot control his bad temper and his relationship with Anna starts to crumble.
At 34 years of age, Slavik's physique is also a concern. On top of all of this, Slavik and Anna will compete with the very same girl who discovered him and with whom he broke through to stardom, status and wealth – Joanna Leunis.
This movie looks like an emotional roller coaster ride and I can't wait to see it.
Watch trailer below: