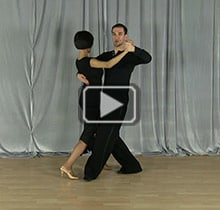 Learn how to dance the Curved basic step in Tango. This is the second fundamental figure and its actually the same step you learned in the first video… curving to the left! It is very important to rotate your hips and shoulders for smooth movement.
Dance: Tango
Level: Beginner
Move: Curved Basic Step





Did you like the lesson? Leave a comment below!
Related:
Tango basic step
More Tango dance steps