We have just begun putting our online dance lessons on DVDs. There will be more to come soon.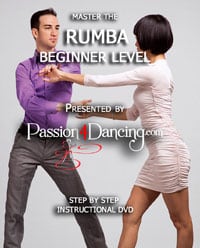 Master Rumba DVD – beginner level
Learn 7 beautiful Rumba moves step by step. Each lesson gives the man's stepss, lady's steps, timing, and lead and follow tips. It also includes an 8th lesson which shows how to combine all of the moves together.