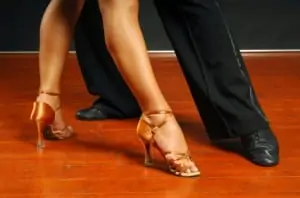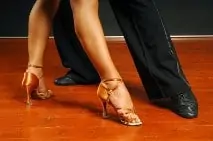 One of the questions that I hear most frequently from people inquiring about dance lessons is "How many lessons do I need to be able to dance"? The short answer is many! I must admit that this is the only question that I, a professional dance teacher still have difficulty answering because of how "naive" the question itself is. You see, learning how to dance is a process not a destination. I get a little queasy when I hear a new student anxious to put a number on something that is so individual and not very quantifiable.
Some people are born with a natural way of movement while others need time to start feeling the movement. Some may be tone deaf while others can distinguish musical beats in an instant. One person may practice everyday at home and have a slower progress than someone who does not practice at all (Although most times it is the other way around). There are so many variables that it is impossible for any teacher to tell you off the bat how many lessons you will need to be able to dance. People have different bodies, talents and work ethics.
Furthermore, dancing is an art as much as it is a science. Your dancing lessons will change according to what your needs are at a particular moment. For example, you may have gotten to the point where you are able to dance 10 moves individually with clear leading and timing. Does that mean you now know how to dance and can stop? There is much more to dancing than knowing different moves. Maybe now you can start working on how to get in and out of any move at any time and become better at improvising. You may also need to brush up on your posture, frame, footwork, hip action and other technique and styling elements. It is a work in progress for both the student and the teacher – Wash, rinse, repeat!
So what I am trying to say here is that "how many lessons do I need?" is the wrong question to ask. The best thing you can do when you are deciding to start dancing is to commit yourself to consistently take lessons without any definitive time frame. Perhaps you can evaluate your goals and progress every 6 months just to make sure you are getting what you wanted out of dancing – but other than that, just enjoy the learning curve!
What are your thoughts?
Do you agree or disagree? Share in the comments below.
Written by yours truly, Leon Turetsky

More Dance Articles
[fbshare]