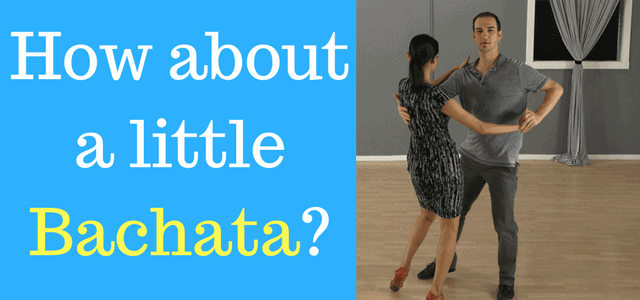 As we mentioned in our 2018 plans we are going to bring you Bachata lessons next year – Here's the first one! The Bachata is one of the most fun dances to do at clubs and parties alongside Salsa and Merengue. In this video you'll learn how to dance the Bachata basic steps.
Dance: Bachata
Figure: Basic Steps (Side basic)
Level: Beginner



Other dance lessons:
How To Dance Merengue
How To Cha Cha Dance
Swing dance moves (East Coast)
How To Rumba Dance
Salsa Basic Steps
How To Dance Bachata
Did you get it? Leave a comment below.