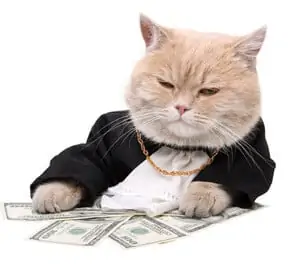 In today's article I want to explore whether Ballroom dancing is too expensive. I often hear people say "oh I can't do Ballroom dancing because I can't afford it" then a week later, they buy a two-week vacation across Asia. It is obvious they have the money, so why did they consider dancing lessons too expensive?

Or how about that person who constantly complains about how little money she makes and then you see her buy a brand new Gucci bag… Apparently she has enough money for that bag! That could have been 3 months of private dance lessons right there.
I know people who feel that learning to dance is a waste of money and time. And I know others who will pay anything in order to dance 1/10th as good as "Derek Hough" (from dancing with the stars).
Whenever you think about how much something costs you must consider how "valuable" it is to you.
This is an excerpt from the article "Basic Economic Principles":
"Measures of economic value are based on what people want – their preferences. People express their preferences through the choices and tradeoffs that they make, given certain constraints, such as those on income or available time."
Source: http://www.ecosystemvaluation.org/1-01.htm
In simple words, people choose where to spend their money based on what they really like/value.
So the question "Is Ballroom dance lessons too expensive?" should actually be "how important is dancing to you?"
With dancing, this usually comes down to how good you want to be and what your goals are.
If your goal is to learn how to do a handful of basic steps and you don't really care about how fast you progress, or the technique, then spending too much money on dancing would not appeal to you – "It's not worth it" you may say…
However, if you want to learn the entire Syllabus of the Bronze level, master the technique, and be able to lead or follow any partner on the dance floor, you will be willing to spend as much money as it takes on dancing.
To give you an example, a few months ago, we had a brand new student who started taking group classes at our studio in Boston. After a few weeks he was frustrated with his progress and decided he wanted to improve faster and to really understand the technique. So he signed up for private lessons. He now comes once a week for his private lesson in addition to his group classes… Needless to say he has now improved 3X compared to some student who had been taking only group classes for the past year. For this particular student being a better dancer was worth the cost.
Another great example are wedding couples. Wedding couples usually do at least 5 private dance lessons to prepare for their first dance. They have a concrete goal they are working toward and learning how to dance for their wedding in 2 months time is a priority for them. They need fast progress and they need customized lessons. For them private lessons are not expensive at all.
To give you a personal example, currently Kim and I are competing in the professional International dancesport competitions. Because dancing is so important to us, we are willing to travel 4 hours each way to New York in order to have lessons with our coaches. Some of them charge over $300 per 45 minutes lesson.
To us spending most of our money and time on dance lessons is not expensive. Improving our dancing is worth the cost and time. This may be more of an extreme case since we are professional, but there are amature dancers who spend even more than us simply because they value Ballroom dancing that much.
Dancing is generally viewed by people as something that is nice to do if you have tons of discretionary cash lying around. They say "If I only got that raise I can finally take those dance classes…" Then once they do get that raise, they buy another gadget.
So at that moment they decide that the gadget is more important and not the dancing.
My point is that not spending money on dancing has nothing to do with it being too expensive. It has everything to do with your priorities!
You choose to spend your money on what is more important to you. So now ask yourself, how important is dancing to you? What can learning to dance add to your life? I often think that if people really consider all the benefits they get from dancing, they wouldn't feel it is expensive at all.
Benefits like:
– Staying in shape
– De-Stress
– Gaining confidence in social situations
– Keeping your mind sharp
– Moving to music
– Connecting with your partner
– Freedom of expression
So the next time you go out to Vegas and blow $2,000, think to yourself how much you could've danced instead.
What are your thoughts? Leave a comment
Related:
Why you can't remember your moves (and what to do about it)
Types of Ballroom dances
More Ballroom dance articles (click here)