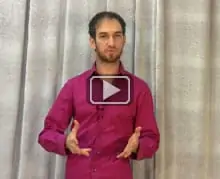 Do you care about footwork or styling first?
Watch this video podcast to find out the fast and easiest way to learn how to dance Latin and Ballroom dancing. Most dancers want to learn arm styling right away and don't realize that there are so many other things they need to master first.
Share it with your friends!
Related:
Repetition is key
Do you switch partners?
Dance articles and tips
Our dance video lessons