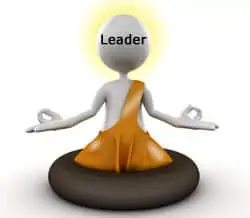 In Mastering the art of following article, I gave some practical tips to women on how to improve as a follower.
In this guide, I want to give you some pointers on how to improve as a leader.
—
Have you mastered the art of leading?
Most men have not.
Men too often equate their worth with quick successes. They frequently see slow progress as incompetence. As a result, they get stuck in their own egos and never take the time to really learn how to lead.
Mastering the art of leading takes time, patience and practice. Most importantly, it requires one to shut down the ego and accept criticism. You must cultivate a "beginner's mind" (very zen, I know).
A mind that welcomes feedback whether it is from a teacher, fellow student or his own partner. Over time, this sort of "open mindness" pays off big time.
I have this mantra for myself: "It is always my fault". If we get off balance… my fault! If she didn't follow my lead…my fault! I thought I led it perfectly, but she still didn't follow me….still my fault!
Of course it is not always my fault…my partner could have been a complete beginner who just landed from Jupiter 2 hours ago. It doesn't matter. My only focus is to lead her to the best of my capability and take full responsibility for it. You see, many people blame their partner, their teacher or the song, instead of focusing on themselves! This is why they never improve.
I promise you that if you adopt the "it is always my fault" mantra your leading skills will improve tremendously. It is more a matter of an attitude shift than anything else. This very attitude will push you to work hard to improve your dancing.
Now for some practical tips…
5 practical tips to become a better leader:
1. Lead from the center, not from the arms.
How: Lead with your arms but always through the "center". Feel as though you are leading with your whole body, instead of just your arms. Never push and pull just with your limbs alone.
2. First lead, then step.
How: First give your follower a very clear indication of what you want to do only then follow with the step. Knowing what you are going to do ahead of time also helps.
3. Do not grip the lady's hands.
How: Don't squeeze the fingers. Keep your fingers loose at all times.
4. Never touch the lady's hair (Or they'll hate you forever).
How: When doing hair drapes, loops or under arm turns, make sure to keep your head up so you can see where your partner's head is. Then, elevate your arm just above the tip of your partner's head. Too often, guys look down and have no idea how high they should raise their arm.
5. Lead moves appropriate to your partner's level.
How: In the beginning, take your partner for a "test drive" (no disrespect ladies). Start out by trying a few beginner moves first and see how she handles them. If she has trouble with them, stick with the basics. If she can do them well, go on and try some intermediate/advanced moves.
There are many more, but this is a good start.
Written by: Leon Turetsky