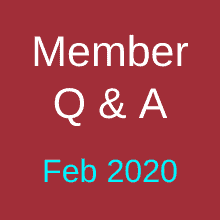 Here's the February 2020 episode of the member's Q&A where I answer member's dance questions.
This month I answer how to lead underarm turns, how to be grounded in Latin dancing and more.
Submit your questions for next Q & A (For March 2020 Episode)
Jump to any question:
Question 1 – How to clear lady's head during Underarm turns?
Question 2 – How to stay grounded in Cha Cha basic and spot turns
Question 3 – Is Jitterbug the same as single time swing?
Extra Resources:
How to stay grounded in Latin dancing