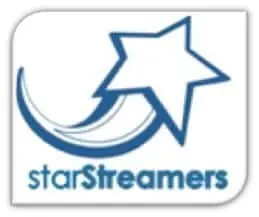 Do you enjoy watching dance competitions but can't always make it to the venue? I just found out about a new website: Starstreamers.com. They broadcasts dance competitions pay-per view style. Now you can watch some of the biggest dance competitions at home on your computer. The only requirement is a decent internet connection!

I hear that the quality of video and audio has improved a lot since they started. I myself have signed up the upcoming Ohio Star Ball competition and will report on my first time experience with them. If you have used their service before please let us know in the comments area.
How it works?
Go to www.Starstreamers.com and click on "PPV Events" (on the top right navigation menu). There you will choose the competition you want to sign up for. Since dance competitions run over several days with many different events, you can choose only the sessions you want to watch and pay for. This makes it very affordable. For example, day sessions to the upcoming Ohio Star Ball competition are priced at $4.95. However their popular evening events go for $14.95 as an early bird special. Still very reasonably priced compared to the in-person admission tickets that are $60.00/person.
Some of the future events they are planning to broadcast:
Ohio Star Ball Dancesport Championships (cancelled)
Holiday Dance Classic in Las Vegas
Eastern Dancesport Championships
La Classique De Quebec
World Salsa Championships
And others.
Check them out at www.Starstreamers.com
What do you think?