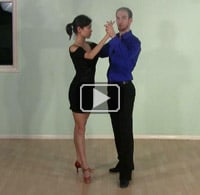 Learn how to dance the basic step in the east coast swing.
It consists of rock step, triple step, triple step. We will show you how to do this move to the music, timing, then we'll break down the exact steps for me and women, and explain how to lead and follow.
Related:
3 Tips to make your Swing basic better
Open Break & Back to Closed
More Swing dance moves
What did you think? Leave a comment below!