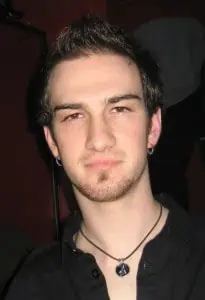 Passion4Dancing.com was founded by Leon Turetsky, a professional dance instructor and proud owner of Leon's Dance Center in Boston MA. Read more about him here.
From Leon,
I created Passion4dancing.com because I wanted to give people a resource where they can learn how to dance quickly and easily. I always loved watching online dance lessons but soon realized that THERE WAS SO MUCH INFORMATION about dancing online but it was all over the place… And most of the videos had awful video and audio quality.
So in 2009 I created Passion4dancing.com where I started to publish high quality online dance lessons. Dance lessons that break everything down from timing, steps, lead and follow as well as technique. I organized all the steps by dances so that its easy to find and arranged them from easiest to hardest levels.
Here is a recent testimonial from one of our members:
"I love being a member of Passion4Dancing. It has improved my dancing immensely. Leon and Kim do a great job with the instructional videos in which they break down each step into its basic elements with different angles and the added bonus of the dance technique to help improve my dancing with connection and lead and follow tips. I look forward each time to the newly added video tutorials to help add more steps to my repertoire."
– Emailed by Paul Hughes
Read more testimonials here
To get started, feel free to enter your name and email below and we'll send you 5 FREE members-only videos:

If you want to get unlimited access to all of our online dance lessons you will need to join as a member. As a member you will be able to log-in and watch our videos lessons at anytime, from anywhere. You will also get access to all future lessons we upload since we always adding new lessons. With your membership you will also get many other bonuses like being able to download our lessons, one-on-one email advice with me and more.
Why learn dancing online?
1. New to dancing? Learn new dance steps from the very beginning. Each video breaks down the count, man's and lady's steps, lead/follow tips and provides extra tips (technique)!
2. Already taking classes? Watch and review dance steps you had already learned. Maybe it's been 2 weeks since you last attended your dancing class and you just want to brush up on what you had missed...
3. Online videos make it easy! Fast forward, pause, rewind and replay the videos at your own pace and in your own privacy.
4. Take your dancing to the next level! Our instructional videos feature extra tips to help you improve your technique and styling.
5. Simply because physical dance classes are just not enough!
Besides, online dance lessons we have 100s of articles and tips available on our website. You can also browser our online ballroom dance lessons.
If you have any questions please email me at [email protected].
Best,
Leon Turetsky