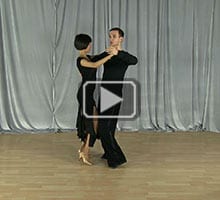 Learn to Tango with Passion4dancing! Learn the Tango basic steps for men and women in our first Tango dance lesson. Tango originates from Argentina and has a very sharp, staccato movement across the floor. Learn the timing, steps for men and women, the lead and get extra tips in this video.
Dance: Tango
Level: Beginner
Move: Basic Step





Summary of the step:
The basic Tango steps consist of 3 walks for the men and ladies, followed by a side step and a dragging step at the end.
Did you like this tango dance lesson? Leave a comment below!
Related:
Curved Basic Steps
More Tango dance steps