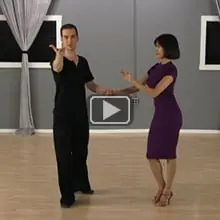 One of the common questions we get is where should I look when dancing with my partner?
While the simple answer is look at your partner, you don't want to be staring at him/her the whole time.
In this video we give you a few guidelines to follow for both the Standard/smooth dances and the Latin/Rhythm dances.
Related:
What to do when your partner doesn't follow you
How often should you practice?
Types of Ballroom dances
Leave a comment below.