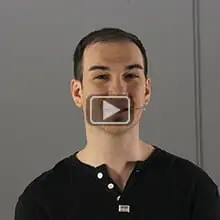 In this video podcast I describe the worst attitude a follower can have when learning how to dance. Ladies if you do this – you will greatly slow down your progress. Let me know in the comments if this something you've ever done, and your thoughts on it.




[Transcript]
Hello there fellow dancers! Today's podcast is all about the worst attitude that a follower can have. And that is when they say something like, "I don't want to do this on my own. I can't really do this without a partner."
You see the problem with that? The problem with that is if that if a follower is saying that, that means she does not want to take responsibility for her own steps, for her own understanding of how the dancing works, for her own steps and counts and balance. And guess what's going to happen when she gets with a partner? It's not going to work out so well, right?
So if the lady doesn't know what she's doing on her own and if she doesn't even want to try to understand what she's doing on her own then she's just going to get thrown and pushed around when she dances with a partner anyway.
So for the ladies, if you ever have that kind of a thought, if you're in a group class or private lesson or you're just dancing with someone and you were like not worried about your own self, I would recommend you change your attitude into wanting to learn everything by yourself. You want to understand your own steps. You want to understand how to turn on your own. You want to understand how to follow your partner. You want to understand the exact count and directions of your steps so that when you do get with a partner, it's going to be great dancing for the both of you.
So that's what I wanted to tell you today is that you don't want to have the attitude of, "Oh, I can only do it with a partner. Without a partner, I can't do it." Well, if you can't do it then learn how to do it. That's the whole purpose of why you're taking that lesson, why you're watching that video and all that kind of stuff. So make sure that you are curious about your own steps, about your own dancing.
And yes, we do everything in partners at the end of the day but how well you're going to dance with a partner is really going to depend on how well you know your stuff on your own. And remember that I've talked about it a few times already. And don't ever forget that you're both partners and this is not just for the ladies, this is also for the guys. You both are responsible for your own part and for your own dancing.
So, what do you think about that? I'd love to hear from you. Leave a comment below.
[End of transcript]
Related:
Tip for ladies – Don't reject guys
Follower's role in social dancing
Tip for ladies – Promenade position confusion