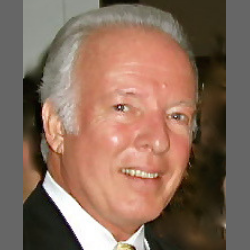 "I've been practicing to your lessons for several days now. They are absolutely the best!  I've watched a lot of competing instructional videos and for me Passion4dancing is the fastest way to learn every facet of the dance patterns and technique. I like that you show how to do every move with proper form, this makes me learn how to dance in the right way - from the beginning, without developing bad habits. I still take lessons at a well known franchise just to practice the dances with a partner and practice what you guys are teaching.
Sincerely, John."
John Mantuano, New Jersey, U.S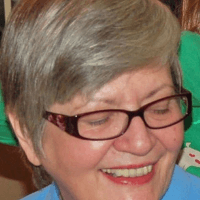 "Leon, One thing that I really like about your lessons is the fact that you teach NOT only the step but also the correct Technique and Count. When I took lessons, in Bronze level, I learned the steps and that's about it. When I got to the Silver level, I started learning technique and some of the body movements. It's not until you get into Gold that you learn how to combine everything. People need to realize how much money they are saving by using your lesson plans. It took me over 100 hours of private instruction to even get into the Silver level and I don't have to tell you how much that cost. I can now use your website for learning and the private studios for practice sessions, parties and etc. Keep up the great work. Linda"
- Linda Goetter, FL, U.S.
Member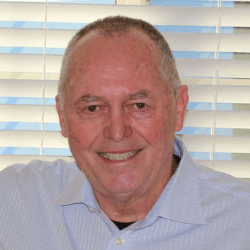 "I just want to tell you how much I enjoy your video lessons. After years away from the dance floor, I decided to get back into dancing and signed up for private lessons, which I continue to take. After a month of going to YouTube, I found I was searching out your videos almost exclusively.  I very much enjoyed them to the point where I decided to give your membership a try.  Am I pleased! I am delighted at the progress I am making in learning dances from your videos even before they are covered in my private lessons.  I am already applying dance steps I have learned and am having so much more fun with the added variety.  I can see myself discontinuing the private lessons in the near future and spending my time exclusively with your video lessons.  What you have put together is a wonderful dance package.  I wish you all the success you deserve in your online dance classes!"
Greg Savage, WI, U.S.
Member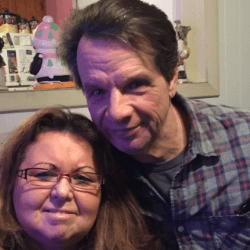 "I just became a member and I find an abundance of valuable dance information for someone like myself who has a difficult time learning something new and remembering steps. I believe with this website, that clearly illustrate the proper methods of dancing, will greatly help me in my quest to become a good dancer."
Emile Chauvin, Rhode Island, U.S.
Member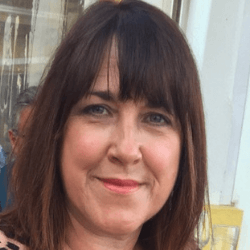 "Having looked at lots of online Ballroom and Latin Classes, I finally enrolled in Passion 4 Dancing. The breakdown of the demonstrations and techniques are absolutely great. I am learning more from these videos than I have ever done actually attending a class myself. Keep up the great work!"
Susan Fage, Worcestershire, UK.
Member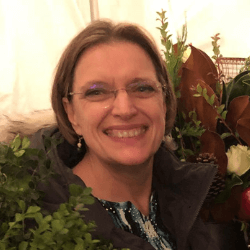 "Usually, people in any field with your level of expertise and accomplishment forget what it's like for those of us who know nothing. But you have that rare gift of knowing how to impart knowledge in a logical, measured way without overwhelming us. I've read a lot of your writing and watched a lot of your own performance dancing online. While you're a masterful dancer, you may be an even better teacher."
Sue Roman, Florida, U.S.
Member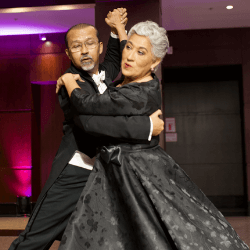 "My wife and I have been taking local dance classes for the past 2 years, and your online classes have helped us to review our steps and learn extra styling. Your are extraordinary teacher. We will recommend your site to our others friends after they see our improvement. Thank you."
Carlos Borja, Guayaquil, Ecuador
Member
"I just signed up for your site! After watching all the free videos, I wanted to learn more! Thank you for creating this site. I was having so much trouble remember steps in my private lessons. This really helps me being able to see it slowly and repeat it as many times as I need to. Thank you!"
"I am 66, started private classes and group classes at Planet Ballroom studio 4 months ago. Wonderful instructors and students, a real help to me after Ronna (my wife) passed a year ago. But I always come home and watch you and Kim to get the support I need, to what I had learned at the studio. I appreciate the detail of explanation you give. It is a daily thing I keep going back to, getting in my mind the steps and assistance you both provide."
"My wife of 49 years and I decided to try ballroom dancing this year with an adult education class at our local high school. It got us started but we wanted more. Our instructor would introduce us to several new steps each week and we were supposed to go home and practice. Quite often the next day when we would try to remember exactly how to do a particular step our thoughts were too fuzzy and we weren't sure. Then of course I had to remember the man's part and Yvette the woman's part. This sent us to the Internet looking for help. How did that step sequence go? How do I signal Yvette what to do next.
One day I found your site and watched one of your video's. Just exactly the info we needed. We start out watching one of your videos then practice in front of the PC. We can go back easily and re-watch our parts. When we think we have it we head to the living room and add music. Today we were dancing the rumba and Yvette had a huge grin. We are up to #6 and starting to feel really comfortable. We are proceeding at our own pace and have your great videos to help us when we have questions. It has been a great first 9 days as your customers.
Keep up the good work,
Frank Knight"
"Leon, I greatly appreciate the attention to detail on every dance move. Today I reviewed the Cuban Motion. It certainly helped to take note of the feet and legs and I will try it out when I go dancing tomorrow. Thank you for taking the time to create the absolute best on-line dance lessons."
"I think that having the ability to practice at home and also supplement my formal instruction has helped me tremendously to enhance my confidence on the dance floor. Leon has the ability to transfer his knowledge to his pupils in a way that makes it very easy to learn the steps and techniques (if one practices). Having the ability to watch the videos over and over again gives me the knowledge and confidence to ask even strangers to dance. I have even received a few compliments."