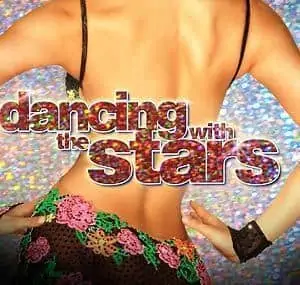 With over 20 million viewers, 11 seasons and 207 episodes under their belt, "Dancing with the Stars" is one of America's most popular TV shows. Before I get to the problem (also before people throw tomatoes at me), I'd like to say that I think Dancing with the stars is one of the best things that ever happened to the dancing industry. I am grateful to its existence because it introduced Latin and Ballroom dancing to the general public. So no matter what I am still glad it's on the air!
So what's the problem?
The problem is that the quality of dancing on the show is mostly poor because the stars aren't learning how to dance properly… Most of the stars have major balance, coordination and musicality issues. Note that I am not talking about contestants like Nicole Scherzinger, Jennifer Grey, Evan Lysacek and other somewhat "trained in dancing" celebrities/athletes… I am talking about Joe Shmoes (celebrity Joe Shmoes) like Jerry Springer, Michael Bolton, Denise Richards and others who didn't have any previous dance training.
The REAL PROBLEM is not that these celebrities cannot dance. It is that the choreographies they learn are way too hard for them! And my question is why??? In my opinion, the quality of dancing in the show would shoot up astronomically if only the celebrities were dancing simpler choreographies. In the real Ballroom dancing world, you start from Bronze level with fundamental figures like Rumba walks, the New Yorkers, the Whisks, and many others. As you train and get better you move up to Silver, then Gold and after many years to Open level (most advanced amateur level). However, in  "Dancing With The Stars" world, contestants dive into very advanced, open level choreographies right away. In other words, they learn to run before they can even walk. Couples on the show do about 30% of basic figures (closed syllabus) with 70% of crazy complicated (Open level) moves. This is why the dancing quality is mostly bad. Sure they can get through the routines, but it is HOW YOU DANCE and not WHAT YOU DANCE that really counts. I'd rather see the stars do simple spot turns well rather than attempting 3 spins without any understanding of the "center". And trust me, basic and intermediate figures can look really awesome too.
Its not the celebrities' fault, they are doing what is given to them. I am guessing that the producers want the most exciting and electrifying shows. That means lifts, spins and dog
pounds… But they end up having 1 couple like Nicole and Derek with amazing
performances, and the rest of the couples struggling to balance from foot to foot.
Just for fun…If I were a producer on the show what would i change?
I would reverse the the ratio for the routines to have a mix of 70% of basics with 30% advanced figures. This way the stars would learn how to dance from the ground up and do figures appropriate for their level . In addition they would still be able to incorporate a few dazzling moves to make it showy for TV. In my opinion this change would raise the quality of dancing on the show tremendously.
What do you think? Leave your comments below.
By Leon Turetsky
…