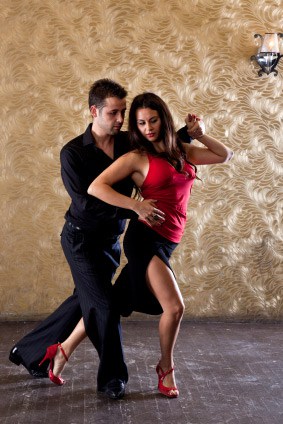 The ultimate dance partner search guide.
So you want to find a dance partner to practice with? With a partner you will be able to get extra practice outside your dance lessons to review and perfect your moves. But where do you start? And how do you make sure that you find the right partner? These are some of the questions we will be answering through out this article.
—
The first step in your dance partner search is all about you! You need to be absolutely clear on what you want to get out of the partnership.
Then, use your own criteria to screen potential partners.
To save you time I have come up with 3 good questions you should ask and discuss with a potential candidate. These will give you a good idea if you have a match or not. Undoubtedly there are many others, but these are a good start.
Here they are:
1. Do you have the same goals?
Some people are looking to become the next Blackpool champion while others are just looking to be able to lead and follow someone at a party. It doesn't matter what the goals are as much as finding someone who has the same ones as you do. So make sure you spend the time to really see what they are looking to get out of this partnership.
2. How often do you want to practice?
Is it everyday? Once a week or once a month? I recommend at least one practice session per week on a consistent basis. Next you need to agree on how long you want to practice each time. Is it 30 minutes? 1 hour or more? Make sure you discuss this ahead of time to avoid future frustrations.
3. Can you work together? Are you compatible?
While you are not looking for a soulmate, you should make sure that your partner is someone you want to be around. You need to find out whether your personalities match. If you are an easy going, social dancer then it may be very important for you to find a partner who likes to keep it light and fun. On the other hand, if you are competitive and serious, then you need to find a dance partner who has the same drive and focus.
Now that you know what you need to discuss with you potential partner, let's talk about the next step – where do you look for one?
Here are 3 places to look for a partner:
1. Dance studio
Your dance studio is probably the first place you should broadcast your search for a partner. Let them know your age, height and goals and ask them if they have anybody in mind for you . Because they already know you personally they may be able to recommend someone well suited for you.
2. Fellow dancers
Tell all your "dancing buddies" that you are on a dance partner search. They may know someone to refer you to. In general, the more people you tell the better, it's a numbers game!
3. Online
This is the newest and very effective place to look for a dance partner. There are now many websites that offer free and paid partner classified ads. The best thing about these sites is the information they provide about each dancer. They will usually have their picture, height, age, gender, location, a little bio and what they are looking for, all in one place. Lately, I have also seen a number of people posting their youtube video URL so you can see their dancing instantly!
Here are 2 great sites:
Ballroomdancers.com – This website that allows you to search by zipcode! They provide lots of stats about each dancer and it is a great website for both social dancers and competitive dancers looking for a partner.
Dancesportinfo.net – Another great website that is very popular right now. They offer both a free and premium listing depending on how many features you want to use. Note, this site is more suitable for those looking for a competitive dance partner.
—–
I hope this gives you some ideas about how you can find a dance partner. The key is not to give up and try with as many people as possible.
Do you have any other suggestions that may speed up finding a partner? Let me know about your experiences with partner searching in the comments area below.
Written by: Leon Turetsky
Related:
Types of Ballroom dancing styles
Use a dance lesson combo (video podcast)
Dance practice guide