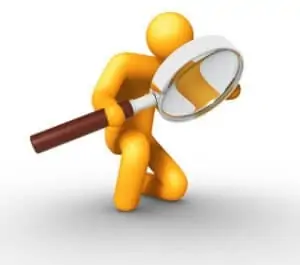 Whether you are a new or existing student looking for a dance studio, a new partner, competition result, or you simply want to get more involved with your dance community, I have got great news for you. You can now find all these services online! Currently, there are many websites providing this information, but in my opinion, only few provide quality and user friendly content worth checking out. Below I outline my favorite websites for dance studio/instructor search,  dance partner search, Dancesport news/results and dancing forums!
Dance Studios/Instructors
Ballroomdancers.com – Hands down the best dance resource website for finding local dance studios and independent dance teachers. Click the "Dance Directory" to start your search. What is really awesome is that you are given the option to search by country, state or zip code. How is that for making it easy? Plus, they have got a clean and user-friendly website you will enjoy navigating through.
Dance Partner Search
Dancesport competitors:
Dancesportinfo.net – This site has been around for a while and has a big following around the world. I think out of all the dance classified websites, this is the best one for partner search. Click on "Search" and pick "Dancing Partner" to start. You may search by name, country, age, style, height and even how recent the ad is! You also may be interested to put up your own ad and have others find you (Why not?). You may choose to have a free listing which is standard text, or pay 3-15 Euros for an improved ad look that would bold your text, allow a picture, provide front page exposure and other cool enhancements. In the past, I have personally used the free ad numerous times, and got many responses from it. Although, I would recommend an ad that would at least allow you to upload a picture of yourself to have the best chance of finding a partner.
Social and Nightclub dancers:
Ballroomdancers.com – Social ballroom dancers, Salsa/Swing/Tango dancers should check out this website since it is geared less towards competitive dancers and more towards social dancers. You may search by country, age, style, height and zipcode – Click on "Classified Ads" to start.  This site does not offer any paid options for enhanced listings but it does allow you to upload a free picture next to your ad.
Overall, I'd suggest that you put your ad on both of these website for maximum exposure.
Dance News/Competition Results
Dancesportinfo.net – Besides partner search, this site provides very current Dancesport news from all around the world including press releases from dance organizations, results, partnership splits, marriages and more. Personally, I think there is a little too much emphasis on partner splitting news but there is a ton of other great information to make up for it. They also have probably the quickest updates of Dancesport competition results, photos and videos from all around the world.
Dance Forum
Danceforums.com – This is my favorite website for dance talk/discussion and both social and competitive dancers will find valuable information there. Some of the categories you can read, answer and post in are Dance articles, Ballroom dance, Salsa, Swing discussion boards, Tango Argentino, Country Western and more. There are also many dance professional members who contribute consistently and give their professional insight, including yours truly.
Use these resources at your own discretion and have fun.
Written by Leon Turestky