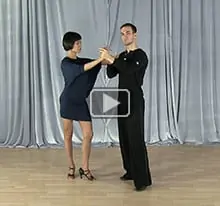 Here is a quick tip for the ladies. We share something that will help you follow your partner better.
This tips applies to all dance holds and in all dances. Leave a comment to let us know if you have any questions.



Related:
Tip for leaders – Be assertive!
Salsa tip: Underarm Turn VS. Hair Drape
Ballroom dance styles
What if your partner is off timing?