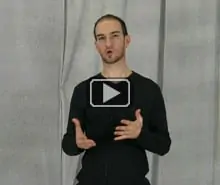 How many times do you dance per week? If its one time per week or less, please watch this video.
In this video podcast I share what I see a lot of dancers are doing these days (or not doing…) and why its hurting their dancing.


Share it with your fellow dancer friends!
If you are dancing only once a week, you are not going to get much out of your lessons. Most people (esp in the beginning) either do 1 group class per week, or take 1 private lesson once a week in order to learn how to dance…And that's it…Yes, private dance lessons are the best way to learn Ballroom dancing, still once a week is not enough. It's not enough to become proficient at it. What ends up happening is most of your lesson time ends up being spent on reviewing old materials… So you progress very slowly.
What is the solution? You need to add more days to your dance schedule.
For example, take a group class on Monday and then review and perfect what you learned with a private lesson on Wednesday. Then show up on Thursday at the studio to practice all those things on your own or with a practice partner. Remember that repetition is key to improve your dancing. Lastly, attend a weekly or monthly dance party to put everything you have been learning to practice.
If you do this regularly you will progress much faster!
On a related topic, you need to actively seek out opportunities to use what you are learning. I see many students learning to dance simply for the sake of learning how to dance, in the studio, with their teacher…And never go out outside their comfort zone to use what they have been learning. You need to apply your dance lessons in the real world or else you won't get anywhere.
Let me know your thoughts in the comments.
Related:
Learn 1 dance or many at the same time?
How to become confident in your dancing
Beginner dance steps – 3 videos
Articles about dance