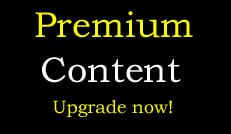 This is a follow up to the previous announcement.
Premium account is now open for registration!
Sign up today at the "founding member" rate.
This special discount rate expires April 15.
Click here to upgrade
You will NOT need to create a new username
and password. When prompted to register,
follow the "Existing members" link.
Did we mention that as a premium member you
will be able to DOWNLOAD your favorite
dance lessons into your computer and watch
them anytime? Yes, it's true!
If you have any questions about upgrading please
don't hesitate to email me at Leon@passion4dancing.com.
Leon
Creator of Passion4dancing.com